Hemp an important plant for Ten Thousand Years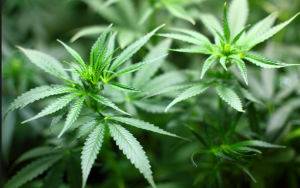 The Hemp Plant has been an important part of humankind for thousands of years.
It has been used as a fibre for clothing and ropes, a fuel source for lamps, and today hemp oil benefits are seen in hemp soap and other skin care products, as well as hemp oil and seeds for their nutritional benefits.



Hemp Oil and Skin Care
The GLA (gamma Linolenic Acid) is an essential fatty acid that resembles sebum, a natural lubricant found in our skin.
These EFa's are need to keep moisture in the body and are what makes hemp oil so moisturizing to the skin.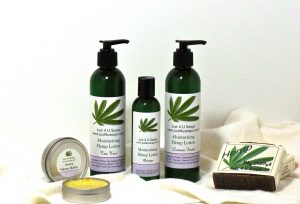 Hemp Lotion benefits the skin my soothing and restoring dry and damaged skin relieving discomfort and increasing moisture content.
The GLA (gamma linolenic acid) in Hempseed Oil is why skin care products made with Hemp Oil offer relief of skin conditions such as psoriasis, eczema and acne.
With regular use of skin care products made with hemp seed oil the skin becomes soft and moisturized which can help slow down the aging effect.
Hemp oil is soap will benefit your skin, but besides adding the oil, you can also add the seeds to your soap base for a scrub bar, or sprinkle it on top for a great looking bar.




Hemp Oil for Nutrition
For Nutrition Hemp Oil has a perfect balance of the Omega Fatty Acids.
Hemp Oil is one of the most nutritious oils, having the best  3:1 balance of Omega 6 to Omega 3 oils which is exactly what is recommended for the human diet.
Hemp oil can be used anywhere Olive oil is used, and has a light, nutty taste that is wonderful in stir fries or salads.
It has the lowest amount of saturated fats of any plant matter oil, and all the right ingredients for making strong skin and brain matter.
Hemp Fibre
Hemp Fibre has been used throughout history for paper, ropes, clothing, and was often used to make ship sails.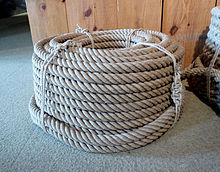 Hemp Fibre is know for its incredible strength and resistance to rot, this is why they used canvas made from hemp for ship sails as well as ropes and nets.  (the word canvas is derived from cannabis)
Hemp Seed
Hemp seeds contain 25% protein content the second highest among plant foods,  Soy isfirst, but soy also contains phytic acid which prevents your body from absorbing some minerals, where as hemp does not contain this making it a better choice.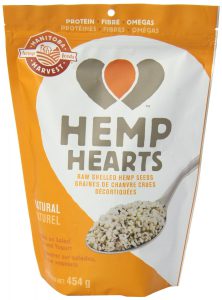 Hemp seeds are a great source of dietary fibre, they contain vitamin E, magnesium, iron, zinc, and potassium – this is a true superseed.
Adding Hemp seeds to your diet is easy.  Just add it to your shake, or salad or morning cereal, sprinkle over your yogurt or add to your granola.
I have a friend that has a shaker sitting at her table with hemp seed and it's used with every meal.  I thought it was such a great idea, that we also have one now.  It just helps to remind me to add these wonderful seeds to my salads and smoothies.
A little off topic for a soap making site, but I like to include other information and benefits to the oils you will be using in your soap making.
You may also want to read Hemp Seed Oil Uses
#handmadesoap #naturalsoap #makingsoapnaturally #soapmaking #soapmaking #soaps #artisansoap #bathandbody #cpsoap #coldprocesssoap #etsy #soapbase #soapcrafter #soapmaker #soaping #soapcrafting #soaphandmade #soap #giftidea #christmas #barsoap #handmadesoap #natural #organic #skincare #coldprocess #soapsupplies #hempseed #hempoil #hempsoap
© 2016 – 2019, Tes. All rights reserved.