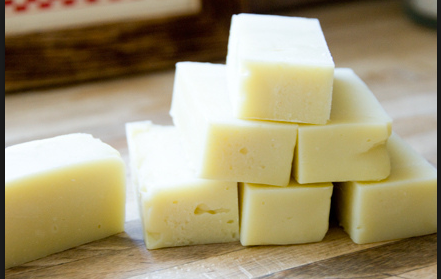 Castile soap, the name came from an olive oil based soap that originated in the Castile region of Spain.
It was originally made with Olive oil and still is made this way in may parts of the work.  It can either be a liquid soap made with Potassium Hydroxide or a bar soap made with Sodium Hydroxide.
Early Europeans used Olive Oil to make soap and the references to Castile soap popped up around the 1600's being a soap made with plant ashes and Olive Oil.  So to me a true Castile soap would be 100 percent Olive oil.
I have read that other people consider any vegetable oils soap a Castile soap, including the David Suzuki Foundation where they have warned us of the term "Castile" being used loosely, but refer to Castile soap as being gentle for you and the environment because it is made with vegetables oils such as jojoba, hemp, olive and coconut oil.
Well putting this all aside I believe a true Castile soap is made with 100 percent Olive Oil.
Below is a recipe, this is a small recipe which will make approximately 6 bars of soap.
You will need:
454 grams of Olive oil
57 grams of sodium hydroxide (lye)
1/2 to 3/4 cups of water
Follow the directions for making Cold Process Soap
© 2017 – 2019, Tes. All rights reserved.