Product Knowledge is becoming more and more important as many people are getting on the bandwagon of making natural skin care products at home and selling them at farmer's markets.
Not all these people are schooled in the knowledge of essential oils, skin care oils or the types of containers that should be used to contain their finished product.  Some of them are out there putting a concoction together with cheap oils and containers with no thought other than the dollar bills they will be taking home with them from the market.


As a person that takes great pride in her work, it frustrates me to see this.
In the last few years I have seen more and more people that make products and avoid putting the ingredients on the product and put that product in a cheap dollar store container that contains God knows how many chemical that are going to be leached into that so called "natural skin care product"
Last year I received a call from out Farmer's Market Manager asking me if my products were registered with Health Canada and if I knew anything about it.  "Of course they are and yes I do"  She had no idea, so I explained the regulations to her and advised that all vendors selling Natural Products are required to register as well as label their products properly.
When the market started, I introduced myself to three of these new vendors and offered to answer any questions they may have about the procedure.  Two of them carried on without labelling their products and putting them in dollar store bottles.  One complied.
I brought this to the attention of the now "new" manager and her reply to me was "I don't think Heath Canada expects me to police this"  So there you have it.  It is important for you yourself to know what you are buying.


Any one can get a recipe off the Internet for a cream or lotion, make it and sell it, but do they know what oils work best together? What essential oils mix and do not mix well together?
The person making the products you are buying should be registered with Health Canada and should be able to provide proof of that to you should you ask. Also, the labels should include the ingredients of everything in the product along with the INCI names.
Below is a great example of how not to label your lotions. This is fine if you are making it for yourself. But if you are selling your product at the Farmer's Market or giving it to someone as a gift…..remember there are reasons for these laws.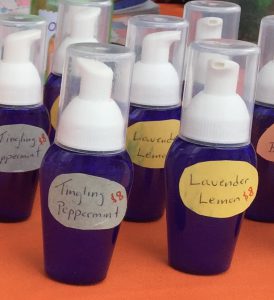 Here is a lotion labelled only with the scent it has.
What do we not know about this product?
We do not know who made it.
Do we really know it's a lotion?
What are the ingredients?
Is it scented with fragrance, perfume or essential oils?
Is the product registered with Health Canada or any other authority?
Why does the farmer Market allow this product to be sold there?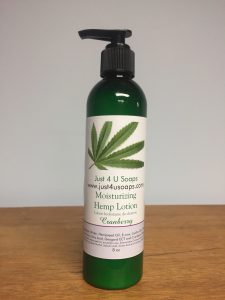 Here is an example of another lotion.
What do we know about this product?
It is a moisturizing lotion made with Hemp
It is made by Just 4 U Soaps
It's a pump bottle often used for lotion
The ingredients are clearly listed on the label
The label has INCI names included as required
The label has French and English as required (in Canada)
Some people are allergic to ingredients and you have no idea whether that person buying your product is buying it for themselves or someone else. So if you are making and selling products…..Please be responsible!
© 2017, Tes. All rights reserved.