Adding Clay to your soap is a great way to color your soap naturally or make special purpose soaps.
Clays come in different colors and are a great natural way to color your soap.  These clays are not limited to coloring your soap, some of them have wonderful minerals that can be used to benefit the skin, added to or made into poultices, and masks.
One thing I can't make without adding clay is shaving soap, adding clay to my shaving soap recipe is a must as it will help the razor glide over the skin while shaving.


Set Powdered Clays natural for mask & facial detox, 5 types x 3 oz (Total 15 Oz)
Where does clay come from?
The earths forces create clays, core and magna heat and cool and move creating different types of rocks, minerals, crystals and clays.
Most of the clays are found in their original resting place after years and years of freezing and thawing and water movements.
Some of them have been mixed with other clays and this mixing and moving creates a fine grain of earth material that we use in soaps and cosmetics as well as other purposes.
A little History
Mesopotamian clay tablets dating back to 2500 BC were the first recorded use of medicinal clay.
Ancient Egyptians as well as the Pharaohs' physicians used clays this natural mineral as an antiseptics and anti-inflammatory.
Clays were used in the preservation of mummies and it is also said the Cleopatra used clays as well as Olive Oils to preserve her complexion.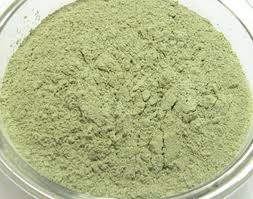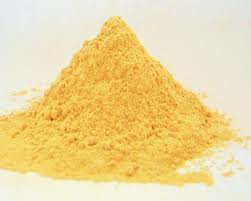 Green Clay Benefits – a great clay for natural skin care as well
Green clay benefits are many, it is great for all skin types, is used in body wraps, soap, facial masks, skin cleansers, scrubs and facial products.
It has a strong pulling action when it comes to drawing out skin-level toxins and excess facial oils.  This clay can help stimulate blood flow to your skin, and tighten pores.
Because of its' great detoxifying abilities, this clay can be used as a poultice to help treat sore muscles, sprains, arthritis, insect bites, stings, and added to a mineral bath will help to relief tension.



Yellow Clay – a gentle clay for a mask
Yellow clay is gentle and good for dry or sensitive skin.
It is used in body wraps, facial masks, mineral baths, scrubs, soap coloring, cosmetics and poultice.
Yellow Clay is also known as French Yellow Clay.
French Yellow Clay is similar to Green Clay as it is a detoxifier at the skin level, drawing out impurities, stimulating surface blood flow, removing dead skin cells, and acts as a toner.
Red Clay – gentle and exfoliating
Red Clay is gentle exfoliant and detoxifying clay, it is used in facial masks, body wraps, bath powders, makeup, soap making, scrubs, and poultices.
Red Clay has the same drawing properties as Green and Yellow, but because of the minerals in red clay it is considered better for mature, dry and sensitive skin.
When I color my soap with these clays I use 1 Tablespoon per 20 bars of soap.
For more on coloring your soap  Color your Soap Naturally
For recipes using clays as Face Masks and more go to Recipes 



Happy Soaping
© 2016 – 2018, Tes. All rights reserved.