Trying to decide what Soap Making Oils to use when creating a soap recipe can be confusing.  What and how much of each oil should I use?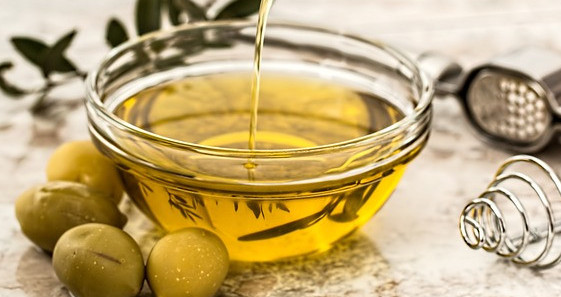 There are so many reasons and/or purposes for each of the oils used for making soap. Below you will find a list of the Pros and cons of some of the most used Oils and butter in soap making.
Pros and Cons of the best oil to make soap
When choosing oils for making soap different oils and fats will give your soap different properties.  Solid oils like palm, palm kernel, and coconut oil, and fats like lard and tallow will make a hard bar.
Liquid oils need to be combined with solid fat to make a decent bar as liquid oils will not make a hard bar.
There is however one liquid oil that will make a hard bar and this is Olive oil so let's start there:
Olive Oil
This is my favorite Oil when making soap, it is the largest ingredient in all my soap recipes.  Olive oil makes a great moisturizing soap full of great skin-loving properties.  Olive oil is especially good for people with sensitive skin and makes a great baby soap.  With this oil, it is possible to use 100% of your soap-making oils – doing this produces a bar called Castile Soap.
Due to my skin problems, I made these when I first started making soap.  So if your want to make Olive Oil soap all you need is this one oil to produce a great pure Castile olive oil soap however it will lack bubbles.  If the lack of bubbles bothers you just add some coconut oil to the recipe and it will give you those bubbles.
PROS:
this oil is considered by most customers to be the best soap-making oil
this oil has so many skin-conditioning properties
it is readily available and possible to buy in bulk
the finished soap has tiny creamy bubbles
it is safe for all types of skin – even the most sensitive
CONS:
it costs more than most oils
Coconut Oil
Coconut Oil is my second favorite oil for soap-making, it gives your soap lots of lather and is an excellent cleaning oil.  This oil along with Olive and Palm makes a great soap bar.  You must take care not to use too much coconut oil when making soap as it can be drying.
PROS
this is the best oil for producing bubbles in your soap bars
medium priced
excellent cleansing oil
great for making laundry soap
CONS
if too large a quantity is used in soap it will produce a drying bar
it melts very easily in warm temperatures – store it in a cool place
very expensive in health food stores and grocery stores
Canola Oil
I have never used this oil in soap making but many of my fellow soapmakers have.  I think the key with this oil is to mix it with Olive Oil, replacing a portion of the Olive oil but not over 50%.
PROS
it is one of the least expensive oils for soap making
easy to work with
the color is a very clear tint
CONS
some reports say canola is toxic – my research suggests that some are so be sure to use Organic
if more than 50% is used in your recipe, oxidation can occur resulting in brown spots on your soap
it may indicate to some customers that you are being cheap.
Castor Oil
I use castor oil when making shaving soap or shampoo bars due to the great lather it produces.  The key is to not use too much or your bar will feel sticky.  I would recommend not using any more than 5 – 8%
PROS
produces a great lather that is thick and creamy
an excellent oil to add to shampoo and shaving soaps
has great moisturizing properties
thick texture
CONS
used alone will make a mushy bar
if using a high percentage bar will be very soft
Palm Oil
Palm oil helps to create a hard bar of soap with a nice lather, it works well in helping your soap last longer.  I use this in most of my recipes.  It is a key ingredient for most soap makers, but in recent years palm oil has got a bad reputation due to sustainability questions.  There are concerns regarding damage done to the environment and the people living in some manufacturing areas.
I buy only Certified Sustainable palm oil – RBD-RSPO Certified.
PROS
makes a nice moisturizing bar
creates a harder bar
nice bubbly action is produced
Certified Sustainable Palm is now available
CONS
with some bio-fuel companies and manufacturing plants stripping the palm of their fruit, most eco-consumers do not want anything that is created with palm.
Palm Kernel Oil
It is very similar to Palm oil but very hard.  It is another great soap-making oil, but also has the same stigma attached to it as Palm Oil.
PROS
makes a nice moisturizing bar
creates a very hard bar
CONS
see above – same as Palm oil
very hard – I use a knife to chip it out of the container
Animal Fats – Lard and Tallow
The only fat I have used is when making pet shampoo in which I use Lard.  It makes an excellent shampoo bar for pets producing a very hard bar.  Lard and Tallow also make very good laundry soap.
PROS
good cleaning ability
produces a hard bar
great for laundry and pet shampoos
CONS
customers may not like anything produced with animal products
tallow has to be rendered down and may have a lingering smell
Butters (Cocoa and Shea)
Cocoa and Shea butter help to make hard bars of soap with a nice stable lather.  A good amount to add to your recipe would be about 20%.
PROS
these kinds of butter smell wonderful
great when used as a super fat oil for soap
helps to create a hard bar
CONS
makes a very expensive bar due to the cost
When choosing the oils to make your soap remember that each oil has a different saponification value.  Each oil will require a specific amount of lye per ounce in order to make soap.  Be sure to use a LYE CALCULATOR when creating your recipe.
If you don't use enough lye it will result in a soft bar of soap and if you use too much your soap could turn out to be caustic which means it would be very drying and could even end up with a pocket of lye-water which could cause mild burning  Too caustic soap would most likely be tossed in the garbage.
© 2023, Tes. All rights reserved.