How to pick a business Name

When choosing a name for your business, take the time to really think about it.  Throw some names out to your friends and family or ask their advise.
Ask your customers, your barber or hairdresser.  My hairdresser named my business.  We tossed a few names around that I had chosen and she took one and changed it a bit…. and there we were.
These are some of the ways you can pick and choose a business name.
Try to be as creative and original as you can, there is nothing worse than having a business a town or two away or in your own town with the same name.



Checking Business Names
Once you have come up with the name for your business then it's time to decide if this is still a craft or "do I want to register my business?"  If you want to register your business in Canada you will first want to do a name search.
You cannot register a business until you have the name approved first.
In Canada the name request will cost between $15 and $30 and this will give you a choice of 3 names to search.  These names will be compared against corporate names, and if close to or remotely alike the name will be refused.  This search does not include business names.
A business name is not protected in any way from anyone in the future using this name.  This is often the reason why some business incorporate instead of just registering the name.
If you want to be sure your name cannot be used by anyone else, it is wise to Trademark a business name.  Now this would probably depend partially on the financial aspect of it, if you were a small business you may not want put out the added expense to trademark you name.



Free databases for name searches
Before naming your business, it is a good idea to first check the Nuans database – Nuans stands for "Newly updated automated name search"  the Nuans system has over 8,000,000 records of corporations and trademarked names.  The link to the Nuans database is a free searchable data base from the Canadian Government.
There are other databases that will charge you anywhere from $15.00 – $30.00 for this search.
Another search you should do is the Canadian Trademark Database to make sure you are not using a trademarked name.  On this website you can search patents as well as trademarks.  This is a free search database from the Canadian Intellectual Property Office.
What can happen if you don't search your name
I had a friend name her business and in the Province she lived in it was accepted, she started her business and was branching out.  She was setting up to do a large trade show in a bigger city in the province and up comes a lawyer and slaps a seize and desist order on her table.
Because her name was similar and the other name was trademark she could not use it and all product labels, business cards, website and everything had to be removed.
She ended up closing the business at that point.  The lawyer told her that any product she sold with the name, the person that owned the trademark could go after any profits she brought in.   Pretty scary!
They demanded she stop selling her products and pay the holder of the trademark $5,000.  She didn't have that kind of money and the cost of labelling, business cards etc.  had left her bank account near zero.
So make sure you check to see if a name is trademarked.  It was a tough lesson for this friend of mine to learn.
Trademarking your business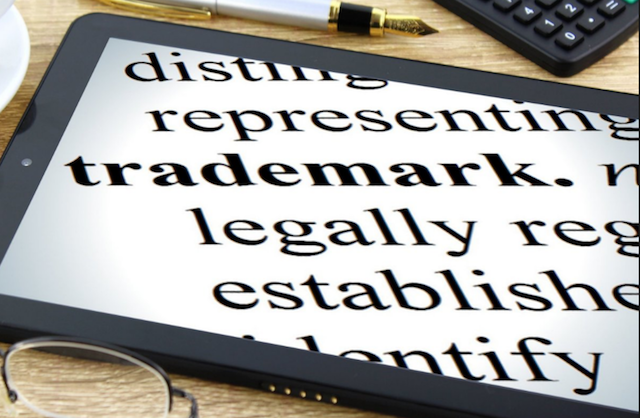 The Business Development Centre has information on how to trademark your business and can do it for you for a fee.
The Government of Canada has a website with a wealth of information on trademarking your business.
This site has information about the basics of understanding trademarks and registration forms etc. to get you started.
About Trademarks
Trademarks are normally registered by one person
A Trademark registration is good for 15 years
A trademark can be one or more words that are used for products or services.  Sounds and designs can also be trademarked.
Filing Fees are $250 – $300
Registration Fees are $200
Hiring a registered Trademark Agent
Preparing your trademark application and registering it is not a simple process, your need to do your homework and have lots of knowledge on trademarking and the laws.
Using a trained agent or trademark lawyer is a good idea if you are not sure about the whole process.  Just make sure if you are paying someone that they are registered.  A registered trained trademark agent has been trained in this complex system and can help you through the process.
Agents will charge anywhere from $500 to $1,000 to trademark your name for you.
This will most likely cover the following:
Trademark Filing Fee
Detailed Trademark Search
Analyze and review the search to make sure there are no possible conflicts
Prepare the trademark application
File the trademark application
Any letters required during the application process.
For the added cost of hiring a Trademark Agent.  I would do this for the peace of mind in knowing it was done correctly.



© 2017, Tes. All rights reserved.