Mother Natures Gift
Essential Oils for Healing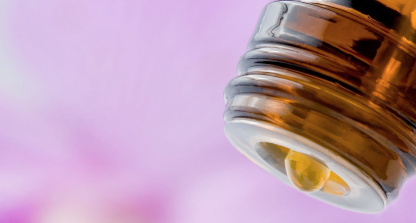 Man's first medicines were essential oils
Essential oils are a gift from mother nature.
Two of the most common Essential oil for your hair are Lavender and Rosemary. Lavender is one of the most popular essential oils out there, it helps you to relax and reduces stress but for your hair it is a gentle essential oil and helps to promote hair growth, rosemary does the same by waking up the blood vessels which not only helps wake up the brain, but also promotes hair growth.
How to use essential oils to help clean the house
Cleaning the green way.
Essential oils are not only the best smelling, but they have beneficial properties such as being antibacterial, antiviral and antiseptic. So why use store bought chemicals when you can use Essential Oils around the house that are a gift to us from nature.
Some of my favorite essential oil for cleaning are Lemon, Tea tree, Peppermint, Rosemary, Eucalyptus, and Lavender.



Essential oils are a gift from mother nature.
Lemon Essential Oil
Lemon Essential Oil has a fresh, clean scent making it and excellent air disinfectant.
The properties that make this oil excellent for cleaning are its antiseptic, anti fungal and antiviral. This is a good essential oil to keep on hand.
It you are having trouble getting a sticker off a jar, just put a few drops of lemon oil on it, rub it around a bit and the sticker will come off easily.
It's also a good way to remove crayons from the wall, just rub a few drops where the crayon mark is and it will disappear.
Lemon Oil is a great at cutting through grease making it great for kitchen cleaning.
I love tea tree oil and it's antiseptic and antibacterial properties. I have this oil also in the medicine cabinet, as it is great to put on cuts and scrapes.
Tea tree has the ability to fight germs.
A drop or two of tea tree oil added to water can be put in a spray bottle and used as a disinfectant for your kitchen or bathroom. Tea Tree oil will also help get rid of mold.
If you need to scrub a particular area, just add tea tree to baking soda and you'll have a gentle natural scrub.



Essential oils are a gift from mother nature.
Peppermint
Oh peppermint, I love the smell of this oil.
This is another oil that everyone should have in his or her medicine cabinet.
You can inhale the scent of peppermint oil to help relieve nausea, or rub it on your temples to get rid of a headache, and also a few drops of this oil mixed with carrier oil and applied to the body can reduce a fever.
Peppermint oil is also known to deter mice, spiders and ants (and apparently raccoons don't like the smell of it either)
Just place a few drops of peppermint oil on a cotton ball and put it in the areas of concern.
A few drops of peppermint oil in the bottom of your kitchen and bathroom garbage cans will eliminate odor and deter those pests.
Rosemary is antibacterial and antiseptic and also helps clear the mind and stimulate the brain.
I often put a few drops of rosemary on a cotton ball next to my computer when I'm working.
Rosemary is also very good for your hair, encouraging hair growth.
Put 30 drops of Rosemary oil in an 8 ounce spray bottle and add water. Use the spray to help kill bacteria and prevent the spread of disease.



Eucalyptus
Eucalyptus is a natural germicide –
I like to put this oil on the filter of my vacuum cleaner and lets its natural properties look after the air.
Eucalyptus oil can also be used to remove sticker residue from glass, or help to remove paint, grease and ink from clothing.
Lavender
Lavender is one of the most popular essential oils; it is a natural antibacterial and has amazing healing properties.
It is one of the nicest smelling antibacterial oils and works well with other essential oils.
A mix of Lavender and Tea tree makes for a really good deodorizer.
All the above oils can be added to your laundry soap to help eliminate odor and bacteria and the bonus is the wonderful scent.



Essential oils are a gift from mother nature.
For more information on other essential oils for the hair and recipes click on one of the links below:
Essential Oil for Hair Care
Going to the Salon is a sure way to get rid of Grey Hair – but here is a link with recipes to try that can help reduce greying hair.
Toe Nail Fungus and Athlete's Foot can be treated naturally and effectively with Essential Oils
#handmadesoap #naturalsoap #makingsoapnaturally #soapmaking #soapmaking #soaps #artisansoap #bathandbody #cpsoap #coldprocesssoap #etsy #soapbase #soapcrafter #soapmaker #soaping #soapcrafting #soaphandmade #soap #giftidea #christmas #barsoap #handmadesoap #natural #organic #skincare #coldprocess #soapsupplies #essentialoils
© 2017 – 2019, Tes. All rights reserved.