Where to buy soap making supplies
On of the biggest challenges when making soap can be trying to find the best places to buy your soap making supplies, below you will find soap suppliers that I have used.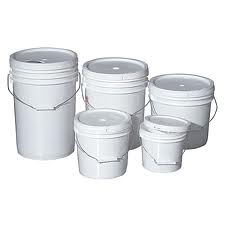 With more people making soap these days, there are more suppliers out there to choose from. I use several of them depending on what I want to order.
If you are making small batches of soap for yourself, you can probably get what you want from the grocery store, pharmacy and local health food store.
But if you are planning on  making large amounts of soap, you are probably going to want to buy from a soap supply store or a wholesaler where you will be able to  order larger amounts of oils. Ordering from a wholesaler can save you a lot of money.




Searching the internet for soap suppliers will bring up all kinds of suppliers, you may have to do some research to find the ones that will offer you the best quality for the best price.
When searching for suppliers make sure they can supply information about the products and help you find what ingredients will meet your needs.
Do they have knowledge and experience with the materials they sell?
It's nice to order from a company that knows about soapmaking and can help you choose the best products.
Price comparison is important to, getting the best product at the best price.
Some soap making suppliers are soapmakers who sell ingredients to help cut down their own cost.
Their prices may be higher than other suppliers.
When ordering on-line be sure to find out about the shipping costs and duty when ordering from another country.  Sometimes what looks like it would be a better deal, does not always turn out that way.
Here is a list of suppliers to get you started.
Canada
Aquarius Aromotherapy and Soap Supplies, Mission, BC,  
Candora Soap & Soap Making Supplies, London, ON,    
Canwax Candle & Soap Making Supplies, Huntsville, ON,
Creations From Eden, Edmonton, AB, 
Lynden House International, Alberta
New Directions Aromatics, Missassauga, ON, 
Saffire Blue, Tillsonburg, ON,
Saraphina's Coastal Colours, Nanaimo, BC,
Soap and More, Calgary, AB
Suds and Scents, Abbotsford, BC, 
The Soap Dispensary, Main Street, Vancouver, BC 
Monarch Wholesale, Vancouver Island, BC
Village Craft and Candle, St. Marys, ON, 
Voyageur Soap and Candle, Surrey BC, 
Windy Point Soap Making Supplies, Calgary, AB, 




United States
Bramble Berry, Bellingham, Washington
Natures Garden, Wellington, OH
Stephenson Direct
Soap Makers Supply, Riverside, California
Majestic Mountain Sage
Snowdrift Farm



#handmadesoap #naturalsoap #makingsoapnaturally #soapmaking #soapmaking #soaps #artisansoap #bathandbody #cpsoap #coldprocesssoap #etsy #soapbase #soapcrafter #soapmaker #soaping #soapcrafting #soaphandmade #soap #giftidea #christmas #barsoap #handmadesoap #natural #organic #skincare #coldprocess #soapsupplies
© 2019 – 2020, Tes. All rights reserved.