DEET Free Insect Repellent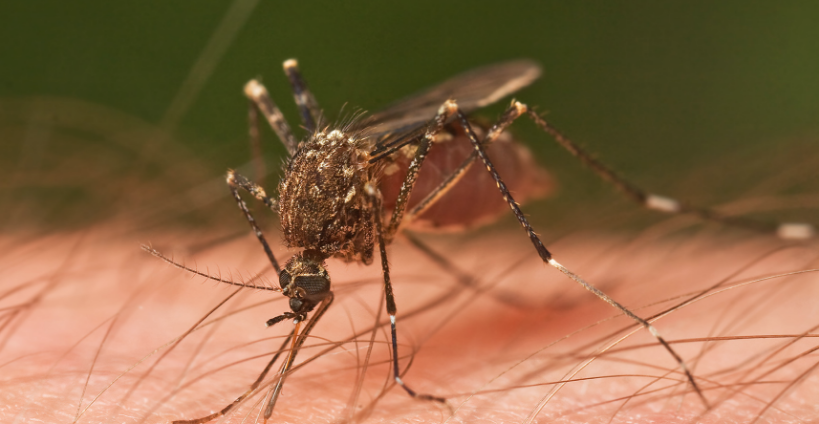 The spring and summer months are a great time to get outside and enjoy mother nature. But getting bit by mosquitoes can make you want to stay inside.
Most people reach for the most popular insect repellent, which typically contains a pesticide called DEET.
While these insect repellents tend to work fairly well for most people, they can also cause harmful side effects, especially when used on young children.



I used to sell my Deet Free Insect Repellent, but had to quit as they requirements from Health Canada were far too expensive for a small home based business.  There were a handful of people in our area that were told to stop producing and making natural repellent.
I still make mine for family, and myself but cannot sell it to anyone.  I can see in some ways the importance of the regulations as last year at the Farmer's Market a lady was selling her concoction of bug spray with no label and telling everyone it was safe for babies as well.  I later found out that some of the ingredients would in fact be harmful to babies.
Once again…be careful whom you are buying your products from.  Here is a picture of the bug spray she was selling and a summer spray that I have.
Notice anything different?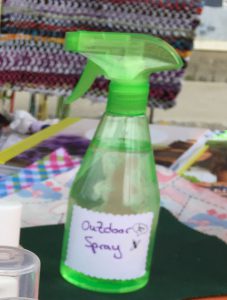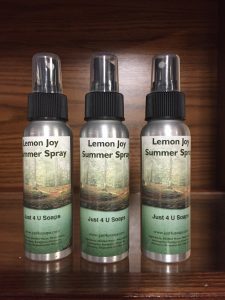 Harmful Side Effects of Mosquito Spray Containing DEET
Mohamed Abou-Donia, a pharmacologist at the Duke University Medical Center has studied the effects of DEET containing mosquito spray for the past 30 years. According to the Duke University Medical Center News Office, he has found that the chemical repellent can cause changes in the brain, especially when exposure is prolonged.

These changes include muscle weakness, problems with coordination, walking, memory and cognition. Younger children are more susceptible to the effects of the chemical, needing less exposure time to suffer the deleterious neurological effects. DEET containing products should never be used on an infant.
Abou-Donia also found that exposure to DEET alone causes less damage than exposure to DEET and other chemicals simultaneously. People who take prescription medications while using bug repellent that contain DEET could be at greater risk for neurological changes.
Benefits of Natural Insect Repellent
There are alternatives to repellents containing DEET. Natural insect repellent is just as effective, but does not have the harmful side effects. They also don't contain any artificial ingredients such as fragrances or preservatives. Many people have skin sensitivities to these kinds of additives. Natural insect repellent alleviates this problem.
DEET free insect repellents can be used an unlimited number of times and do not leave your skin feeling sticky. They also don't smell like bug spray. In fact, natural repellents that contain essential oils such as lemongrass, and eucalyptus have a pleasant scent that can have a relaxing effect on you and those around you.


Bug repellent that is DEET free is also typically less expensive than their DEET containing counterparts. Because they are nontoxic, they can be used on you, your pets, in your home and even in your garden. This can help alleviate the cost of various expensive insecticides.
DEET free insect repellent also protects against other pests such as ticks and fleas. They are much safer to use on pets than typical commercial flea treatments and are just as effective. For pets with skin sensitivities or allergies that cannot use commercial flea treatments, natural insect repellent can be a lifesaver.



Ingredients Used in Natural Insect Repellent
Most DEET free insect repellents use a combination of essential oils to produce the desired effect. Lemongrass, citronella and eucalyptus are potent insect repellents that mosquitoes, ticks and fleas despise.
Lemongrass repels fleas, ticks, lice and mosquitoes. Citronella is well known for its ability to repel mosquitoes and is typically added to candles for this purpose. Eucalyptus repels mosquitoes as well as no-see-ums, fleas, sandflies and other biting pests. When put together, these three essential oils provide complete protection that will last for several hours.
PIACTIVE™ Original 100% Deet FREE 12hr! 175ml PUMP Fight the Bite!™
#handmadesoap #naturalsoap #makingsoapnaturally #soapmaking #soapmaking #soaps #artisansoap #bathandbody #cpsoap #coldprocesssoap #etsy #soapbase #soapcrafter #soapmaker #soaping #soapcrafting #soaphandmade #soap #giftidea #christmas #barsoap #handmadesoap #natural #organic #skincare #coldprocess #soapsupplies #deetfree #mosquitorepellent
© 2019 – 2020, Tes. All rights reserved.