The benefits of Olive oil in skincare have been known for thousands of years, in Egypt, it was being sold for Cosmetic uses as far back as 1500 BC.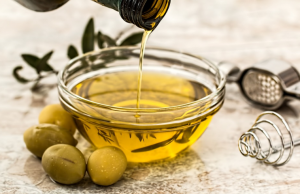 Long before soap was ever invented the Egyptians used Olive Oil to cleanse themselves.
The way they did this was by spreading the oil on their skin, the dirt would get stuck to their skin and then they would simply scrap it off.
The Romans also used this oil on their skin, it was used to protect athletes' skin from the sun, but it was not limited to the athletes as the Romans knew the benefit of using it for moisturizers and massage oils.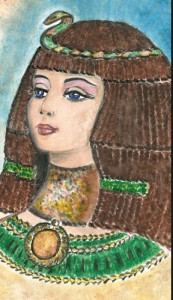 Cleopatra is known to have taken baths with olive oil leaving her skin smooth and shiny.
Often women also used olive oil to keep their hair shiny as well.
In more recent history,  Jackie Kennedy used olive oil as a treatment that kept her skin smooth and supple.
Olive oil can be used to moisturize your skin without blocking the pores, it is gentle enough to use on babies and is soothing and healing on all skin types.
Using this oil on a regular basis whether it be in a bar of soap or in oil form will help to improve the moisture retention of your skin. The benefits of Olive Oil for the skin are many.



Olive Oil in Soap Making
It is the first pressing of olives that yields the highest grade (extra virgin) done without using heat.
Those same olives are cold pressed to produce Virgin Olive oil and the next two pressing will produce the regular and pomace grade of oil which are generally used in soap making.
A Castile Soap which is 100% Olive oil is a hard bar that will have a limited amount of lather, when I make my soap I add coconut oil to the oil mixture to help produce more lather.  This bar works well and produces lather even in hard water.
Benefits of Olive Oil in Cold Process Soap Making
Creates a nice hard bar
Mild and gentle cleanser
Helps condition the skin
Moisturizing
Good facial soap
Restorative Properties
Antioxidant Properties
Will not clog pores
Gentle enough for babies
Helps relieve skin conditions such as eczema



All the soaps I make contain at least 70 % Olive Oil.
Olive oil has been around for thousands of years and used in skin care dating way back.
In recent years people have been substituting Canola Oil for Olive Oil, mainly because the cost is half or more of Olive Oil.
I don't like using Canola oil myself, because it is a genetically modified product.
I had a friend that replaced her Olive Oil with it and it produced a softer bar of soap, which in time turned rancid.
I'm sure part of the reason was that the percentage was too high. The bars appeared to be nice and hard, but once used they turned slimy and soft.
Other uses for Olive Oil
By itself, Olive Oil can be used as a shaving lubricant or added after a shave.  this oil is great for chapped lips and skin and can be used when making your own lip balm.
Your hair can benefit from olive oil too, I often put it in my hair as a pre-shampoo treatment, it helps to put moisture back into your hair.
It's not hard to see why this oil has been known for years as "Liquid Gold"
Here is a great buy on Olive Oil Pomace – that is what I use in most of my soap making
This 1-gallon bottle sells for under $40.00
Olive Oil Pomace Grade Organic Carrier Natural Cold Pressed Pure 7 LB, 1 gal, 3178 ml
#handmadesoap #naturalsoap #makingsoapnaturally #soapmaking #soapmaking #soaps #artisansoap #bathandbody #cpsoap #coldprocesssoap #etsy #soapbase #soapcrafter #soapmaker #soaping #soapcrafting #soaphandmade #soap #giftidea #christmas #barsoap #handmadesoap #natural #organic #skincare #coldprocess #soapsupplies #olive oil
© 2018 – 2023, Tes. All rights reserved.