Make your own Lotion Bar
Make your own lotion bars with this recipe. The Natural Cocoa butter contained in this bar is what has made it so popular, when this bar is applied to the skin, it melts very slowly moisturizing the skin with its proven moisturizing abilities.
Cocoa butter naturally smells somewhat like chocolate, these bars can be left unscented for that chocolate smell or scented with other scents such as Lavender.



A Simple to make Lotion Bar Recipe
Ingredients:
1/2 cup Coconut Oil
1/2 cup Cocoa Butter or Shea Butter (or a combination of both)
1/2 cup Beeswax
7-14 drops of essential oil (optional)
Molds to pour into
Instructions:
Melt the butters and wax in a double boiler
When melted remove from heat and let cool slightly
Add Essential Oils
Stir well to combine the essential oils
Pour the mixture into your molds or tins
Cool the mixture completely (can put in fridge to help cool)
Bars can now be popped out of the molds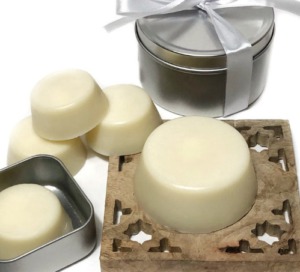 Variations:
Lotion Bars can be poured into tubes instead of molds and use like a stick deodorant.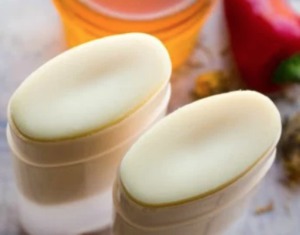 Herbs or flowers can be added to the lotion bars, they look real nice, but be careful what is added as some herbs and flowers can look nice, but be scratchy on the skin.
Experiment with scents, some of the most popular are orange, lavender, sandalwood, patchouli, any scent can be used.
Another simple lotion recipe would be:
4 oz Cocoa Butter
1 oz Shea Butter
1 tsp essential oil
You can add flower petals or herbs to this recipe and scent it with your favorite scent. This recipe works well poured into tubes.
Using Homemade Lotion Bars
When using homemade lotions bars, rub onto warm skin which will melt it slightly, making it easy to massage into the skin.
#handmadesoap #naturalsoap #makingsoapnaturally #soapmaking #soapmaking #soaps #artisansoap #bathandbody #cpsoap #coldprocesssoap #etsy #soapbase #soapcrafter #soapmaker #soaping #soapcrafting #soaphandmade #soap #giftidea #christmas #barsoap #handmadesoap #natural #organic #skincare #coldprocess #soapsupplies #lotionbars #cocoalotionbar
© 2019 – 2023, Tes. All rights reserved.