Witch Hazel Oil Uses

Witch hazel (Hamamelis virginiana) is a shrub that is native to North America, but it is now grown in Europe and Asia as well. This shrub can get up to 20 feet tall and produced lovely flowers that are yellow to red in color.  The bark and leaves are used to produce the oil.
This oil was widely used by the Native Americans for medicinal purposes they used the bark of the witch hazel bush to treat ulcers and sores.
The twigs were cut off the branches of the shrub and used in their sweat lodges.  The twigs were steamed over the rocks to help sooth sore aching muscles.
That was not the only use the Natives had for the branches of the tree.  The branches are very flexible making them excellent for making bows.




Today witch hazel is used as an ingredient in many medicines as well as cosmetics.  Witch Hazel oil can be found in items such as Preparation H (used to treat hemorrhoids), Facial cleansers, toners, aftershave, and anti-bacterial sprays.
Witch hazel contains an ingredient called tannin, the concentrations of this are very high which makes witch hazel an excellent astringent, but that is not the only property this oil yields, it has anti-fungal, antiseptic, anti-bacterial and anti inflammatory properties as well.
My mother always had a bottle of witch hazel in the medicine chest and it's no wonder why.  She would put it on us for a variety of ailments.
Some witch hazel uses are:
Children and Babies
Apply witch hazel to diaper rash for healing and relief – dab with a cotton ball
Treat chicken pox blisters – dab on pox with a cotton ball to help aid in healing and relief the itching
Others:
Treatment of hemorrhoids – did you know that witch hazel is one of the ingredients in Preparation H.  Yes it is.  For Hemorrhoid relief simply mix some witch hazel with petroleum jelly and rub on the external hemorrhoids for quick relief of itching.  This will also help to stop the bleeding associated with hemorrhoids.
Shrink bags under your eyes – witch hazel helps to tighten the skin, which in turn will reduce the signs of bags under your eyes.
Poison Oak Rash – apply 2 – 3 times a day for relief of the itching and the rash should clear up with a few days.
Headaches – it is said that a cold compress with witch hazel will help to get rid of a headache.
Insect Bites – dab on an insect bite and the itch will go away.
Sunburns – treating sunburn with witch hazel will soothe the burn and help to speed up the healing process
Facial Cleanser – witch hazel is an excellent natural cleanser, dab some on a cotton pad and wash your face.  You will see the dirt come off, the benefit to using this oil is its ability to help balance your skin's oil production, making it an excellent cleanser for people that suffer from acne.
Toner – Can witch hazel be used as a toner – the answer is yes!  It will clean, refreshing and will help to reduce the size of pores.
Some questions that have been asked about this wonderful oil?
Is with Hazel Poison?
Witch Hazel is not poisonous, but be careful and read the labels.  Some witch hazel can be mixed with alcohol or contain fragrances, which can cause allergic reactions to some people.
Commercial witch hazel often contain isopropyl alcohol which is a poison, so to stress, make sure to read the labels and know what is in the bottle.



Can you drink Witch Hazel?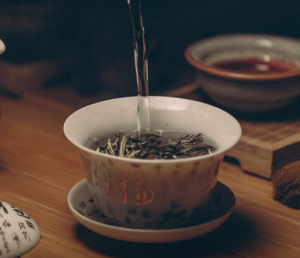 The extract or oil is more commonly used on the skin, I would not drink this, but there are herbal teas made from witch-hazel that are quite safe to drink.  Herbal teas are usually made from the leaf of the tree.
Drinking this herbal tea can help with diarrhea and is also said to help with sore throats.
The tannins in witch hazel can give you nausea if you drink it to often or drink too much.  I have experienced this, so I don't drink this tea unless I need it specifically for a sore throat or diarrhea.
It is also recommended to limit the use of this tea to no more than 4-5 weeks.
Please feel free to leave a comment if you know of any other uses for this oil, or if you have a story to tell.  I'm always happy to hear from you.
© 2017, Tes. All rights reserved.