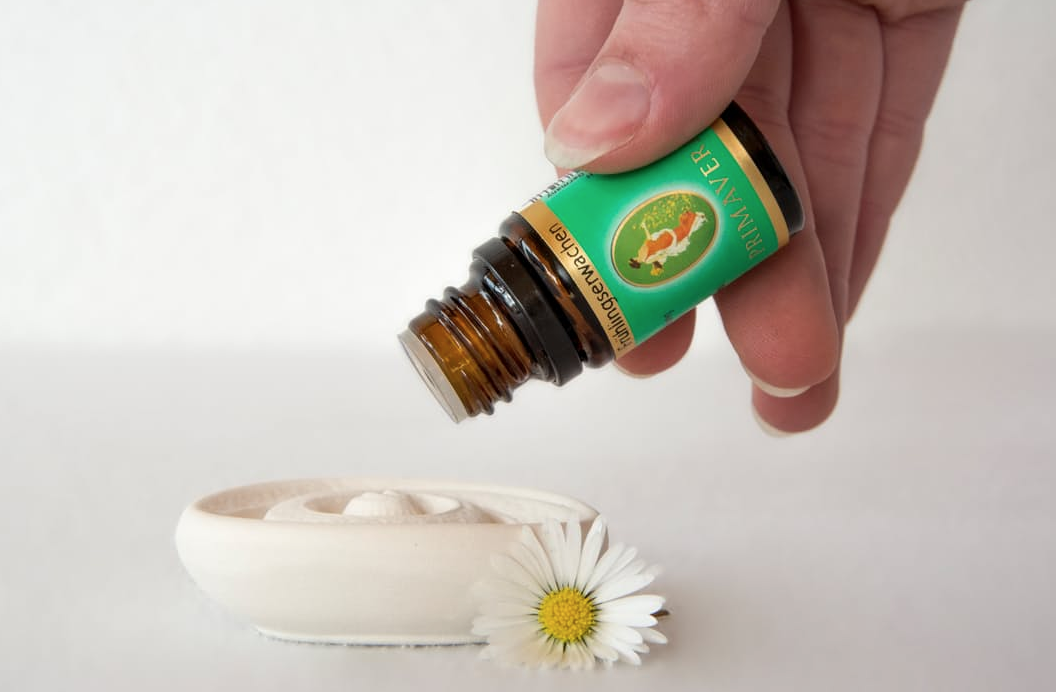 Scenting your soap can be an artistic process in itself, the most natural way to color your soap is by using essential oils, but there are some very nice synthetic oils out there too. Mixing or combining different scents can also produce some wonderful smelling soaps.




What to scent soap with?  Essential Oils, Fragrance Oils or a mix of the two?
Essential Oils for scenting soap
Essential oils come from plants, the oils come from the leaves, flowers, petals, twigs, bark, stems and berries of the plants.  These oils are collected by expression or distilling and some are very expensive because of the large amount of plant material needed to produce the oils.
Where to get Essential Oils
There are many companies out there that offer essential oils for sale.
It is a good idea to source out other soap makers and find out where the best places are to get essential oils.
There are so many suppliers out there and some are not that best.
Some companies will sell better quality oils than others.
Not all essential oils are the same.  You will find that many of the distributors selling essential oils will require large minimum purchases in order to get a good price.
I buy my essential oils through a wholesaler, but you are required to have a tax identification number in order to do so, and the minimum order in dollars is $500.00.
These oils will not last forever so make sure you do not order more than you will use within a year.

Storing Essential Oils
Essential oils are sensitive to light and heat, so it is important to store your essential oils in a cool dark place.
Shelf life can vary for different essential oils, the more expensive ones like sandalwood, rose and jasmine actually improve with age whereas the citrus oils don't last much longer than a year, some as little as six months.




Fragrance Oils
The fragrance oils are usually less expensive than essential oils and sometimes smell way better.  Those are two reasons why most soap makers will opt for fragrance oils over essential oils and now most of those fragrance oils are paraben free.
Be aware though, some fragrance oils will alter your soap.  I found a wonderful Jasmine fragrance, but the bars turned rancid after a few months.  This can happen with some fragrance oils.
Storing Fragrance Oils
Fragrance oils should be stored in tightly closed bottles, these should be dark glass bottles, stored like this they will be good for two or more years.
Essential Oils Scents – what kinds of scent do you like?
There are 7 distinctive essential oils scents, they are: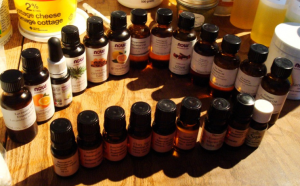 Citrus
Herbal
Fruit
Green
Woodsy
Evergreen
Floral
Some of the scents that come under these oil scents are:
Citrus
Petigrain
Lime
Grapefruit
Bergamot
Orange
Lemon
Verbena
Tangerine
Herbal
Sage
Fennel
Juniper
Tarragon
Rosemary
Dill
Coriander
Caraway Seed
Fruit
Cherry
Apple
Peach
Strawberry
Apricot
Currant
Woodsy
Juniper
Rosewood
Sandalwood
Cedarwood
Patchouli
Evergreen
Different Pines including:
Swiss
Mountain
Ocean
Stone
Floral
Iris
Apple Blossom
Hyacinth
Lilac
Jasmine
Rose
Geranium
Carnation
Gardenia
Honeysuckle
Lavender
Ylang-Ylang
Green
© 2018, Tes. All rights reserved.