Benefits and Uses of Neem Oil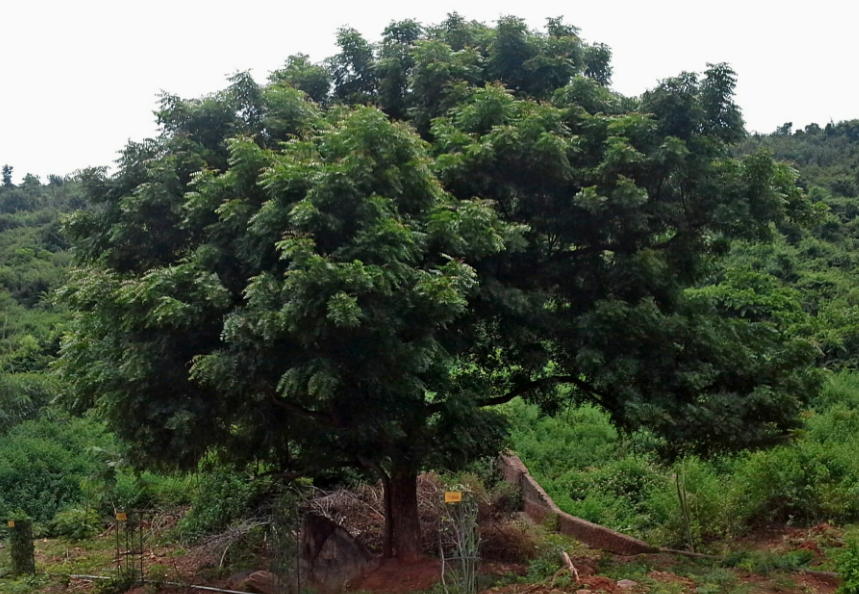 Our hair and skin are constantly under siege from destructive elements, both natural and artificial.
It's understandable, therefore, that we're always looking for new ways to protect them.
One helpful natural substance that too few people know about, at least in the West, is Neem oil.
However, as people have grown more aware of Neem oil benefits and its many cosmetic and medicinal properties, its popularity has begun to increase.
In this article, we'll take a look at what neem oil is, its history, and some of the numerous ways it can be used to improve your skin and hair, as well as giving some tips on the proper way to store and handle it.


NEEM OIL ORGANIC -16oz/473ml-by Amson Naturals-100% Pure & Natural, Cold Pressed -For Face Body Hair – Skin Care, Hair Care
What is Neem Oil and Where Does It Come From?
Neem goes by many different names: Bead Tree, Margosa Tree, Holy Tree, Indian Lilac, Persian Lilac, Pride of China, Nimba and Arishta are just a few examples of alternative terms for it.
And this versatile oil has as many uses as it has names.
Neem oil comes from the neem tree, or Azadirachta indica, an evergreen native to tropical and semi-tropical parts India, Pakistan (where it is the official tree of the Sindh province) and Bangladesh. It is also common in southern Iran.
Neem trees, closely related to the Chinaberry, are tall (occasionally over 100 feet) and have wide, spreading branches with fragrant white flowers. The fruit of the neem tree, a fairly common part of the South and Southeast Asian diets, is small, consisting of yellowish-white flesh surrounding a hard pit.
This fruit bears some physical resemblance to lemons and limes. The neem's flowers play a ceremonial role in some Hindu religious ceremonies, as does neem fruit juice.



However, the most important use of the neem tree worldwide is as a source of oil, which is extracted by pressing the seed contained within the pit of the fruit.
Neem has been prized for its medicinal value from time immemorial in India.
More recently, other countries have come to understand the benefits of neem, as well, and its use has rapidly spread across the globe.
Humans have discovered countless uses for neem, including the treatment of hemorrhoids, worms, diabetes, leprosy, malaria, gum disease, asthma and head lice. Neem is also used in traditional methods of treating wounds.
Neem's versatility can be seen in the fact that people have utilized it both to increase low sperm count and as a method of birth control, depending on how what part of the plant is used and how it is applied. In addition to its medical properties, neem can be used to kill pests without endangering humans.




How Neem Oil Can Improve Your Skin
Neem oil renders your skin younger and healthier-looking because it contains high levels of antioxidants that protect skin against the environment and reduce the signs of aging by neutralizing free radicals.
It also contains vitamin E and important fatty acids, which can rejuvenate dry or damaged skin. Neem oil is superior to petroleum-based moisturizers because it restores lost elasticity, too.



Treating your skin with neem oil or a neem cream is also a way to successfully fight acne. Neem is particularly effective at killing the bacterial infections that lead to breakouts. It also reduces inflammation and irritation, as well as treating acne scars and preventing the appearance of new ones.
Neem oil can also benefit those who suffer from eczema. Because eczema is a genetic condition, using neem won't cure it, but it can noticeably reduce its symptoms. The vitamin E and fatty acids mentioned above work to restore your skin's natural protective barrier and reduce redness, swelling inflammations.
Finally, gedunin and nimbidol, two compounds that are present in neem, are extremely effective fungicides. This makes neem oil an excellent remedy for athlete's foot and nail fungus. It will safely fight these painful and embarrassing maladies without posing any threat to your skin.
If you suffer from any of these conditions, then, neem soap or neem cream can help you get rid of them, or at least reduce their effects.
How Neem Oil Can Improve Your Hair and Scalp
If you suffer from unsightly dandruff, using a neem shampoo, or simply applying neem oil to the scalp, may be the solution to your problems.
Neem oil's natural fungicidal properties and its moisturizing agents can, if properly applied, eliminate the causes of dandruff.
Just a regular once-a-week application of neem oil to the scalp may suffice to eliminate flakes and give you the confidence to start wearing black again.
The benefits of neem oil don't stop with dandruff, however. It also benefits hair growth and improves shine while reducing frizziness. Regular use of neem-based hair products can therefore leave your hair fuller and thicker, as well as healthier.
How to Store and Handle Neem Oil
Like other materials, you'll need to store neem oil properly if you want to ensure that it retains its effectiveness. Keep neem in a cool, dry location that isn't exposed to sunlight. Do not refrigerate it.
One other thing to keep in mind, if you choose to take advantage of neem's many benefits, is that it has a powerful and not particularly pleasant smell. Therefore, it's best to mix it with other products in order to mask the odor.
Carrier oils (for instance, almond oil) are good choices for this task. Also, if applying neem directly with your hands, be sure to wash them thoroughly after you're done.
© 2016 – 2018, Tes. All rights reserved.