Making your own soap labels 
Ideas for labelling and presenting your Natural Soap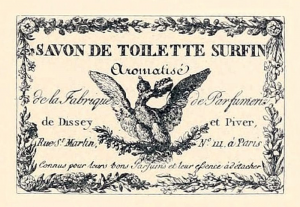 There are many creative ways to wrap and label you soap.
Over the years I've tried many different ways to wrap and label my soap, this is the one I now use the most and I get 5 labels per page.

I print them myself, cut them and simply wrap them around the bar of soap.
These labels can be created by using Word on your computer and add as many text boxes as you need.  These boxes can be moved around to fit on the sheet so when cut your label it will wrap around the soap with the information being displayed where you would like it.  Once the label is created save it to your computer and you can reprint them as needed.



Wrap around your soap
Another nice way to present your soap is to wrap the soap with a nice cord or string and attach a tag to it with your name, the ingredients and other information you would normally put on your label.
The bars could even be wrapped in tissue paper or brown paper before putting the cord around it.
Label Sheets
Sheets of labels is another option, and these labels are available in all different shapes and sizes. Using these you can design your label however you want.
Using clip art you can add a cute picture or whatever you like.
With these labels you can place a band of printer paper or tissue paper and attach you sticky label to that.



Soap Boxes
You can get soapboxes through your soap supplier and use them, these boxes come solid or with an opening in the front.  Use the printed sticker labels and place them on these boxes.
Other Ideas for you soap


You can be as creative as you like.  Have fun with it and try different things.



Tissue Paper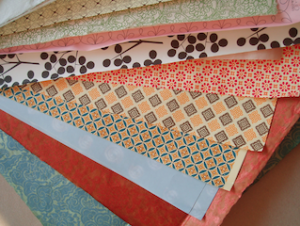 Tissue paper comes in all kinds of colors and patterns.
I use tissue paper for wrapping my guest size soaps and then put a small label around them.  I also use tissue paper to wrap the men's and ladies shaving soaps I make and then use a round label attached to the top to hold the paper on the soap and of course it contains all the information needed to be on the label.
I use tissue paper when mailing out soaps to customer, by individually wrapping each different scent before putting it in the box to ship off.
When labelling your soap make sure you adhere to the labeling regulations.  These regulation need to be adhered to whether you are giving away your soap away as a gift or selling it as an artisan or business owner.
Please read this before you start making your labels Regulations for homemade soap labels
Other things you may want to read
Organic and Natural Product Label
#handmadesoap #naturalsoap #makingsoapnaturally #soapmaking #soapmaking #soaps #artisansoap #bathandbody #cpsoap #coldprocesssoap #etsy #soapbase #soapcrafter #soapmaker #soaping #soapcrafting #soaphandmade #soap #giftidea #christmas #barsoap #handmadesoap #natural #organic #skincare #coldprocess #soapsupplies #soaplabels #labelyoursoap #howtolabelsoap
© 2018 – 2020, Tes. All rights reserved.