Strong Healthy Hair Tips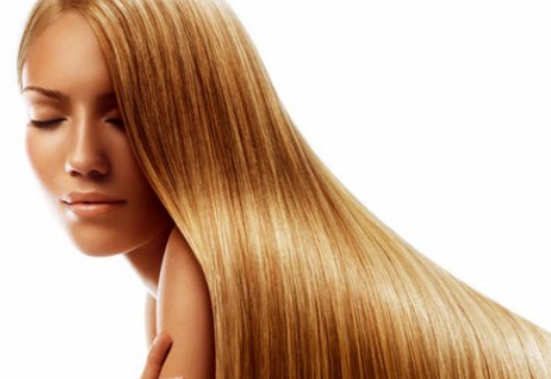 Grow your hair faster longer
The average person's hair will grow about half and inch a month or close to 6 inches a year, but there are people and I know a few that have hair that grows very fast, and others that have very slow growing hair.
The typical strand of hair has a life span between two and six years, in this time the hair grows, rests and then falls out making way for a new strand of hair to grow.
Your hair will look as good as the rest of you and the nutrients you put into your body will be part of what determines the health and how fast your hair will grow.
A diet that is high in protein and fresh vegetables will help to encourage hair growth as hair likes protein and relies on Vitamin A, C, niacin and biotin for it's health and future growth.
Drinking excessive alcohol and smoking are two things that are not beneficial to hair growth at all.
Drinking water is not necessarily going to help your hair grow faster, but it will help to flush your body of toxins and keep you hydrated, which helps your whole body.
A healthy lifestyle that includes exercise and a balanced diet will help your hair to stay strong, healthy and may even help to grow your hair faster and longer.
Ways to grow your hair faster
Your scalp is where your hair starts growing so if you want to grow your hair faster longer, this is where we need to start.
Good blood circulation is the key to a healthy scalp; you can achieve this by massaging your scalp for a few minutes everyday, and better yet use carrier oil with essential oils that are known to help boost circulation.
When styling your hair, protect it from the heat of hairdryers and curling irons.
I like to let the air dry mine, but there are times when I need to quickly run the hair dryer through or use a curling iron after sleeping with damp hair.
You can buy heat protectants for your hair, but I use simple Olive Oil.
When I have to style my hair with the blow dryer or curling iron.
I make sure to give it an Olive oil treatment very soon afterword.
I will take a day and comb Olive Oil through my hair and leave it in for the day, or leave it in overnight.  It really does help to moisturize your hair.
Some people have the idea that trimming your hair every month or so will help it to grow.  This is a myth, if you think about it.
Your hair grows on average a half an inch a month, if your hair were to get it trimmed every m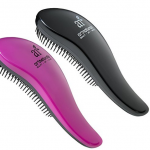 onth; it may end up getting shorter.
Don't over comb your hair; I remember my grandmother swore by brushing my hair 100 strokes every night before bed, but in all reality those combs and brushes could actually damage your hair leaving you with split ends.
That may answer why I had split ends as a teenager and don't anymore.  Do not brush or comb your hair any more than you need to.
Try not to wrap your hair in a towel after washing it.  Wet hair can be very fragile and is more likely to break when wet.  Instead just pat your hair dry with the towel to help to prevent any breakage.
Avoid putting your hair up with rubber bands, they can damage the hair or even pull it out by the roots.
Also try to avoid coloring your hair as hair colors contain chemicals that can really damage your hair.
Using a natural shampoo will benefit your hair and help to keep it healthy.  Many of the store bought shampoos contain chemicals that can damage your hair.
Read Harmful Chemicals to learn more about chemicals found in store bought hair products.
Growing natural hair tips
To achieve growing strong healthy hair it is important to eat a diet rich in Vitamin B, C and Omega 3's.
Getting plenty of sleep, regular exercise and drinking at least eight glasses of water is also beneficial to growing healthy hair.
Avoid products with harmful chemicals and use natural hair care products.
Chemicals can dry and damage hair and can also cause dermatitis and other skin problems as well as some have cancer-causing agents.
Using a deep natural conditioner about twice a month made with loving oils such as jojoba, olive or coconut.
Jojoba oil will soften the hair strand and condition the scalp.
Olive oil works as a deep conditioner and coconut oil will moisturize and help to control frizz and split ends.
Stay away from using hot curling irons and hair dryers that can damage your hair
Avoid combing your hair when its wet, this can stretch the hair, which can cause breakage.
Scalp massage is another important part in growing strong healthy hair, you can do this when shampooing your hair or with oils on a regular basis.
Massaging the scalp will increase blood flow, which promotes the growth of healthy hair.
The uses of essential oils known to help increase the health of your hair and scalp are also a good idea.
Here are some natural hair care products that you might want to try:
A great little scalp massager – I have one of these and love it!
This one comes with a bonus 100% Neem wood comb.
Neem Wood is an excellent choice over plastic
Its soft and stretchy and will not damage you hair.
I like that it has multi uses.  Love mine!
© 2017, Tes. All rights reserved.