What is superfatting soap
Superfatting soap is done to make the soap more moisturizing. To superfat you would add additional oil to your recipe at the trace stage, by doing this the oil will not get saponified and will free float in the soap, giving a more moisturizing and gentle bar of soap.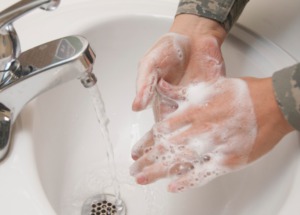 This is not the only way to superfat your soap, you can also add less lye to your recipe to superfat, and most soap calculators will let you know how much.
This is the calculator I use when making my soap, it works very well for superfatting your soap.
Oils often used for superfatting would be Sunflower, Cocoa Butter, coconut oil, Shea butter or soybean.
The rule when superfatting is to not go over 5 % of your oil content. I found that 3% is the optimal amount of oils to use for superfatting.
If you were to add too much oil when superfatting, you would end up with a very soft bar of soap, or worst case a bar of soap that could take months to cure.
I like to use Cocoa or Shea Butter for superfatting.
#handmadesoap #naturalsoap #makingsoapnaturally #soapmaking #soapmaking #soaps #artisansoap #bathandbody #cpsoap #coldprocesssoap #etsy #soapbase #soapcrafter #soapmaker #soaping #soapcrafting #soaphandmade #soap #giftidea #christmas #barsoap #handmadesoap #natural #organic #skincare #coldprocess #soapsupplies #superfatting #superfattingsoap
© 2019 – 2020, Tes. All rights reserved.