Oregano Oil
The Oregano is growing like crazy and I'm ready to start harvesting it.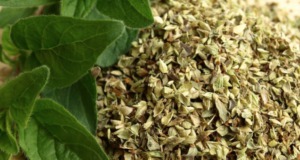 Oregano is one of my most used herbs, it is a very hardy plant that is easy to grow and has many uses. We live in a cold climate and my Oregano thrives here. The leaves can be dried, eaten raw, or soaked in oil for oregano benefits of health.
Oregano oil has been used for thousands of years for health benefits, traditionally it has been a great remedy for colds and flu, inflammation of the mouth and throat, upset stomachs, and respiratory problems.

Joy of the Mountains 100% Wild Organic Oregano Oil – 30 milliliter
The Chinese have used this herb to treat fever and itchy skin problems as well as diluting the oil for and using it externally for headaches, muscle, and joint pain as well as for stings and bites.
Oregano oil has become increasingly more known today as a natural remedy for colds and flu.

This herb has strong fungicidal, bactericidal, and antiseptic properties which are just a few of the health-improving properties this incredible herb has.
Every year I make my own Oregano oil and use it for colds, flu, muscle aches, and even add a few drops to my tea as a morning tonic.
Oregano oil has very strong anti-fungal and anti-bacterial properties these properties can kill toenail fungus, athlete's foot, ringworm, and nail bacterial infections.
I can attest to this as I ended up with a toenail fungus I started using the Oregano Tincture on my toenail morning and night and within a month or so the fungus was disappearing and the new nail was growing in.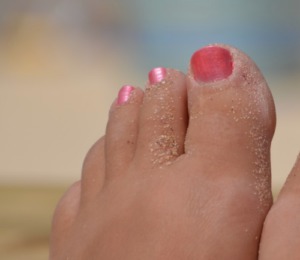 A weapon against Colds
Oregano Oil has become known as a weapon against colds, the oil has been used as a medicine back to ancient Greek times and herbalists and traditional doctors have been prescribing it for respiratory problems and sinus conditions for many years with great results, so makes sense that it would help with Colds.
Oregano has been used medicinally as far back as ancient Greece. Herbalists and traditional doctors have been recommending it to relieve respiratory ailments, sinus congestion for years with great results, so it doesn't surprise me that it is now used as an effective medicine in the treatment of colds.
Oregano oil contains a compound called Rosmarinic acid, which helps to boost the immune system. Clinical studies done have determined how this compound helps to maintain body health. Follow this link to find out more about the studies done on this incredible oil.
Using Fresh Oregano
Get the benefits of Oregano oil by using the fresh leaves as well, there is nothing like going out to the garden and picking fresh herbs to add you your meals and salads.
I like to add a little fresh Oregano to my salads and when we have lots of fresh Oregano growing will add it to meat and pasta dishes. When using fresh oregano you will need to use about 3 times the amount you would use when dried.
To use fresh oregano pick a stack of several leaves and roll them up tightly. Use a cutting board and cut across the roll to chop up this fresh herb.
When adding fresh oregano leaves to dishes you are cooking they should be added in the last 15 minutes in order to keep the wonderful flavor.
Make some tincture or add Oregano to your meals and enjoy the incredible benefits this herb has to offer.
Oregano Oil and Soap Making
Can you use oregano oil in soap?  Of course, you can.
I have used dried oregano when making my soap it makes a beautiful light green color with the specks of oregano.
---
#handmadesoap #naturalsoap #makingsoapnaturally #soapmaking #soapmaking #soaps #artisansoap #bathandbody #cpsoap #coldprocesssoap #etsy #soapbase #soapcrafter #soapmaker #soaping #soapcrafting #soaphandmade #soap #giftidea #christmas #barsoap #handmadesoap #natural #organic #skincare #coldprocess #soapsupplies #oreganooil #oreganosoap
© 2020 – 2022, Tes. All rights reserved.