Using Essential Oils as your Natural AntiFungal Remedy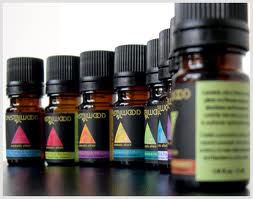 I think using essential oils as your natural ant-fungal remedies is the best way to go.  Essential Oils come from the plants that grow naturally on this earth making them nature's medicine.
The following essential oil remedies are safe for skin and nails, some can be used in their undiluted form and others will have to be diluted in a carrier oil, water or an ointment.
Many of the antifungal medication that are prescribed can be very had on your body, so why not give natures medicine a try first?
My pick for the best antifungal essential oils are:




Manuka Essential Oil
Manuka Essential Oil is know to be effective in fighting against infections and skin irritations of the skin and body, the most common being athletes feet and toenail fungus.  Manuka Essential oil is one of the best anti-bacterial and anti-fungal essential oils available with it having 3000% more anti-bacterial and 1000% more antifungal power than other oils.
There are several other essential oils that are anti-bacterial, anti-allergenic, anti-septic, anti-microbial and anti-inflammatory, these oils are effective in the treatment against acne, eczema, psoriasis, foot and body odour, irritated skin, itchy scalp as well as being beneficial for stress, nervousness and anxiety.
Manuka Essential Oil is powerful, but gentle in its fight against broad-spectrum bacteria and fungus.  This oil first treats the symptoms while eliminating the root causes of the condition.
Indigenous people of New Zealand have used this oil for centuries for its healing properties. Manuka Oil costs more than most other antifungal oils, which is why you most often see it being used for toenail fungus and athletes feet.
Clove Essential Oil

Clove oil is most known for it's ability to relieve pain, and is often used for tooth pain.
This oil also has anti-fungal, anti-septic, germicidal, disinfectant, anti-bacterial and antiviral properties.
Clove oil has the ability to kill intestinal parasites and get rid of a rage of fungi and bacteria.  It is also known to relief headaches, indigestion, intestinal gas, and is capable of opening sinuses and breathing passages.
Clove oil like Rosemary essential oil can be mentally stimulating and help to improve the memory.  Other compounds of this oil are used for arthritis, bronchitis, fatigue, insect bites, sore gums, nausea and more.




Oregano Essential Oil
Oregano Essential oil or Olive of Oregano as it is often called is known to boost the immune system in order to fight infection, cold and flu.  In the last few years it is becoming more know to be used in the fight against colds and flu.
This amazing oil can be used for treating internal as well as external fungi such as athlete's foot, psoriasis, eczema and toenail fungus, regardless of where the fungi or yeasts may reside. This antifungal oil for the skin and nails can also treat infections of the gums and teeth, with no side effects.
Oil of Oregano is another oil that is not added to anti-bacterial and fungus eliminating remedies because of its higher cost, but very little is actually needed, so if your making your own.  I would add Oil of Oregano.




Tea Tree Essential Oil
Tea Tree Essential Oil is anti-fungal, anti-bacterial, anti-viral, anti-inflammatory, anti-microbial and has been used for hundreds of years.  This oil is soothing, disinfecting, and is able to penetrate deep into the layers of the skin with its amazing properties.
Tea tree was in every soldier's kit during the war, it has strong antiseptic properties and can be poured onto a wound without being diluted.  This oil has been poured on pus-filled infections, dissolving the pus and leaving the wound clean without irritating or bothering the skin around it.
This oil will promote growth and heal and repair skin tissue, it will continue to battle infections rather than just suppressing it.
Tea tree is one of the least expensive antifungal oils and is often used to treat skin and nail problems.




Lemongrass Essential Oil

Lemongrass is another essential oil that has very powerful bactericide and antiseptic properties that can help in the spread of infection.
It is an excellent oil to be used when cleaning and sanitizing an area like the bathroom or kitchen.
Lemongrass also has anti-inflammatory properties which, help to reduce swelling for sprains, pulled ligaments and arthritis.
Lavender Essential Oil
Lavender like Tea tree is an essential oil that you can put directly on your skin without diluting it.
This essential oil is better than Aloe Vera at treating burns due to it's soothing and healing properties, it will not only cleanse and heal the skin, but will also help the skin to regenerate new cells.
The anti-viral, anti-septic and antibiotic properties of this wonderful oil make it an excellent choice in treating infections and muscle pain.
The list of therapeutic benefits of lavender includes treating insomnia, anxiety, depression, headaches, exhaustion, wounds, rheumatic ailments, joint and muscle conditions, and it is one of the most loved smells.



© 2016, Tes. All rights reserved.