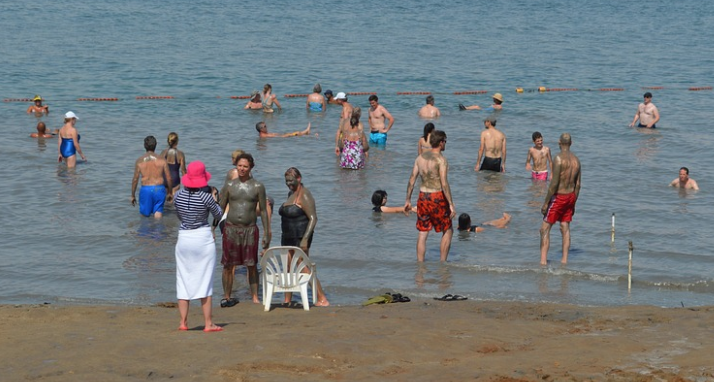 Dead Sea Mud and its Benefits to Us
The minerals that are found in the Dead Sea are known to improve the health and appearance of skin.
The mud and salt from the Dead Sea have very high concentration of several minerals that can help with appearance flaws and skin ailments.
The benefits of using Dead Sea Mud Soap can be instrumental in improving the skin's condition, or any skin care product that contains Dead Sea Mud.
Some of the benefits of using Dead Sea Mud Soap for skin care are:
Heals Skin Disorders
The symptoms of skin disorders such as eczema, psoriasis and acne can be calmed by the use of Dead Sea mud.
The high mineral content boosts natural exfoliation and restores the chemical balance of skin. Frequent use of soap containing mud from the Dead Sea can calm the effects of skin disorders.
Improves Skin's Appearance
Soap containing mud from the Dead Sea improves the appearance of skin by minimizing pores and improving the skin's elasticity.
In many cases, the improvement of elasticity results in minimizing the presence of lines on the surface of the skin, which presents a refreshed, youthful appearance.
Majestic Pure Dead Sea Mud Mask 8.8 Oz – Spa's Premium Quality Facial Cleanser for All Skin Types – 100% Natural Formula, Absorbs Excess Oil and Removes Dead Skin
The Calming and Rejuvenating Effects of Using Dead Sea Mud Soap
It has been discovered that the waters of the Dead Sea contain a concentration of 27 percent salt.
Normal seawater contains only 3 percent of salt concentration.
The properties of Dead Sea salt are extremely beneficial.
The salt in the Dead Sea is beneficial to the lymphatic fluid balance, which is necessary for proper immune system functioning.
Dead Sea salt contains magnesium, which is helpful in reducing stress and calming the nervous system. Bathing with soap containing mud from the Dead Sea can be helpful to relax and refresh those who choose this distinctive soap for cleansing.
The calcium concentration in waters of the Dead Sea can prevent water retention. This helps to increase blood circulation.
Dead Sea minerals contain a high concentration of potassium, which energizes the body. It also helps to balance the skin's moisture. Additionally, potassium replenishes the skin after intensive exercise.
When all the facts concerning Dead Sea minerals are considered, there is little doubt that using soap containing mud from the Dead Sea is beneficial to the appearance and overall health of the skin.
Scientific evidence shows how the effects of the Dead Sea help with skin conditions.  
If you would like to try making your own Dead Sea Mud Soap go to Dead Sea Mud Soap Recipe
© 2017 – 2018, Tes. All rights reserved.